Better Define Work-Life Boundary While Using Things
Working from home became the norm this year. While many people expected a drop in work productivity, the inverse turned out to be a dark horse. In the beginning, I easily kept sliding back to work even after my typical work hours. Got a Slack ping from someone in the US my night time (I'm based in UK), no problem – my work laptop is one room away. Unsurprisingly, soon all boundaries between work and home were blurred.
I knew this behavior wouldn't be sustainable for the long run. I had to design a way to make that boundary more clearly defined again. I removed all work-related apps from my phone. I didn't really need to have Slack or work email in my hand/pocket anymore. If I badly needed to check on something, I was never going to be far from my work laptop anyway. And I tried to be disciplined about not returning to open my work laptop at crazy hours.
This worked well. But there was one problem. I use Things as my GTD system of choice. Up until now, I had one Things account and I'd capture all work tasks under a separate Area of Responsibility in Things. As I kept using Things this way, I realized this system still did not have the boundary between work and life that I was trying to achieve. Having work-related tasks visible in my Inbox, for example, would again trigger the urge sometimes to go action on it immediately on my work laptop. I had to break clean. The solution was simple: I created a separate Things account.
That's where the story should have ended. But it's not that simple. Ideas can come anywhere, and Things was my trusted system to capture those. Now, if late at night, I suddenly got an idea about work I couldn't put it in Things because my personal devices only had my personal Things account. I didn't want to go and open my work laptop again. I wanted a fire-and-forget way of sending a quick idea/task to my work Things account without really having to go and open my work Things.
And I did exactly that using Things' Mail to Things feature and a nifty shortcut in iOS.
First, I enabled Mail to Things. The instructions are documented here. This provides an auto-generated email address which I copied over.
I then set up a workflow in Shortcuts. If you do not have Shortcuts installed, get it here (it can make your life simpler in various ways beyond what this blog post covers!). When the workflow is run, it prompts me to enter some text representing the task/idea I want to capture. It then sends this over as an email to my Mail to Things address. I can then immediately take my mind off it knowing I'll find it safe in my work Things Inbox the next morning.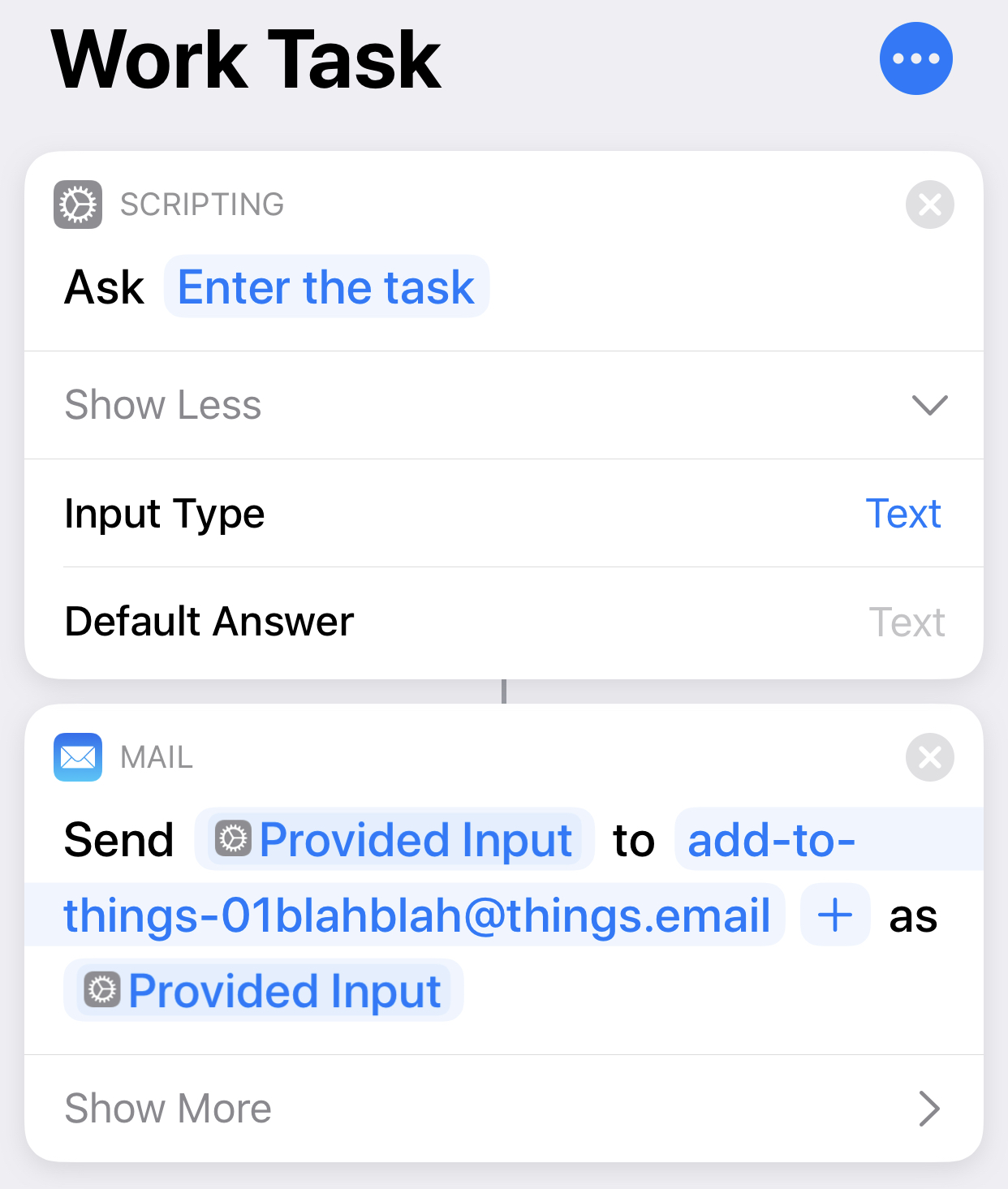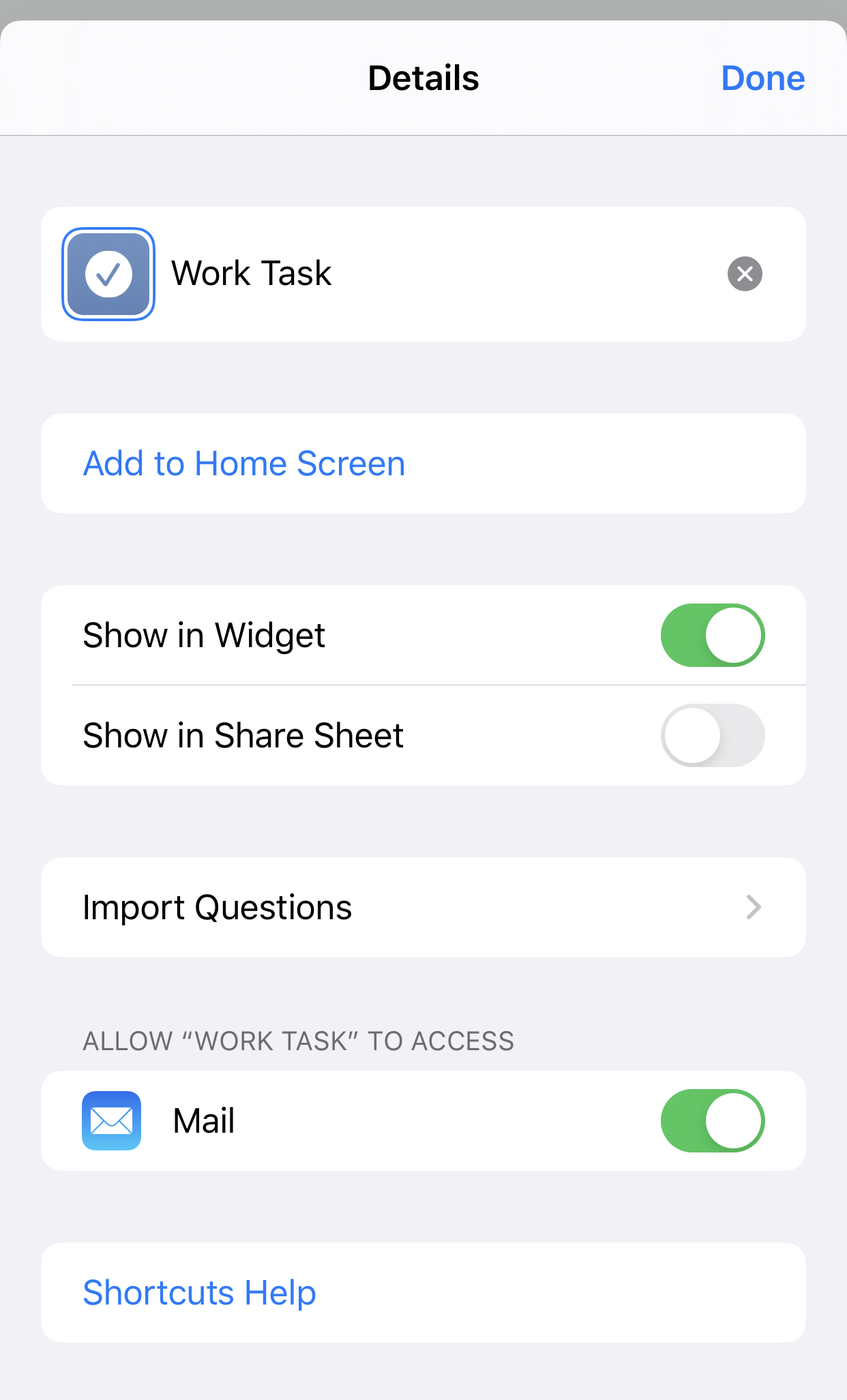 By checking the box to show this workflow in the iOS Widget, I can now trigger this directly from the widget screen making the whole process of capturing a task almost absent of any cognitive load, which is exactly how it should be.